Jun. 08, 2019 06:52AM EST
What we know in 2019 about Google Ranking Factors for SEO
Are you worried about the latest Google ranking factors to be focused on? Do you want to make more impressions on your website?
Are you worried about the latest Google ranking factors to be focused on? Do you want to make more impressions on your website? Google has become the most popular search engine and its algorithm changes every second. As a result, most marketers want to rank on the first page of Google. Although there are over 200 Google ranking factors to be focused on, here are the most important ranking signals to prioritize in 2019.
Optimize Your Page Speed
The mobile-first indexing approach from Google, has now made page speed more crucial than it ever was. No one likes to be kept waiting, especially website users. Although a number of on-page factors determine how fast your page will load, but generally the faster your webpage loads, the quicker your chances of climbing up Google's SERPs.
Your visitors will leave even if they have to wait for just a few seconds for your page to load. This is why you have to make sure you don't keep users waiting. If you haven't been concerned about your website's load time in the past, it can be suicidal for you in 2019. Luckily for you, there are tools available for measuring your load time.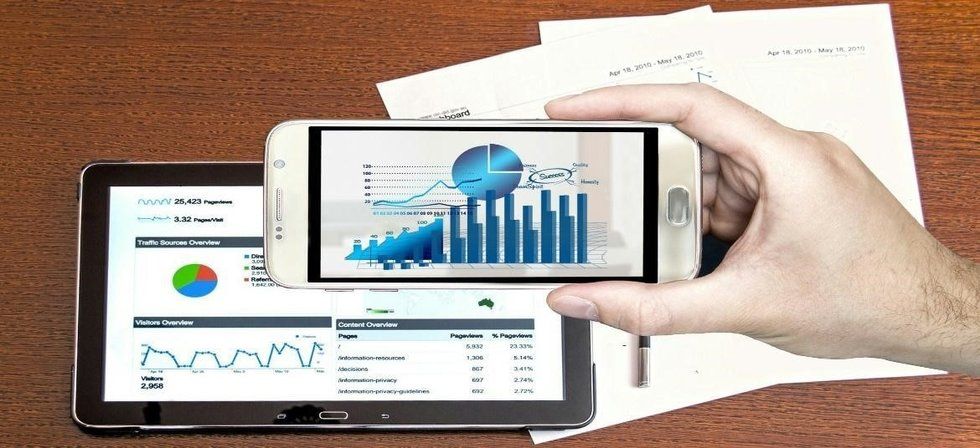 Produce High-Quality Content
Remember that popular saying that content is king? High-quality content will always rank higher than lots of content that are not useful for your clients or audience to consume. Creating pages that no one needs will only increase your bounce rate. It's not enough to just serve your website users information they are looking for. How structured the information you offer is, might give you an edge over your competitors.
Keyword Search Intent
Keyword optimization is one of the most crucial factors you can address in your website's SEO strategy. Google's search algorithm relies on keywords, which is why it's important to use keywords in your content. You need to target long-tail keywords as they attract more links and shares. However, you can't just stuff a bunch of keywords on a page and expect to rank high on SERPs.
It's crucial for you to dive into your Google Analytics to better understand your target searchers intent. You can uncover your primary keywords and infuse them into topics suitable for your searchers through your competitor research and data mining.
Optimize for Voice Search
According to a recent voice search statistics, 50% of all online searches will soon be done by voice. So you need to optimize for voice search by concentrating on discovering and using keywords that people are most likely to use in their conversations.
Enhance User Experience (RankBrain)
Delays and confusions about your page can hurt you. Users will decide if your site is worth viewing or not based on their first impression of your site. Optimizing your user experience is essential to organic search rankings.
Scannable Headers
People who visit your site rarely have the patience to read your article word for word. You have to make it easy for your website visitors to scan your page and still understand what your content involves. Use h1, h2, and h3 tags to improve your search results.
Intuitive Navigation
If your users spend most of their time trying to figure out what your navigation-hub icons mean, then you need to make improvements. The overall design of your page should be easy to understand and logical. How readable your site is, will determine your click-through rates.
Relevant and Fresh Authority BackLinks
Linking to relevant sites is crucial because the site you choose to link reflect your site. Don't think of linking to your group of friends, unless they have 10,000+ followers and great content related to your site. The only way to rank high #1 on Google SERPs is to link to relevant authority sites with real user engagements and quality content.
Use organic and natural links because Google's machine learning, AI, and algorithms can tell if there are irregularities in the backlink profile. Natural anchor text used to link to your site is also important.
Create a Secure and Accessible Website (HTTPS)
HTTPS is essential as they ensure that the information that Google is indexing is safe to the searcher. In fact, Google has announced that its Chrome browser would begin to flag sites that aren't 'HTTPS' as 'not secure' in the URL bar. The "s" at the end of the "HTTP" part of a URL, stands for "secure". Adding that "s" to your site can prevent your site from being chock by Google.
Make your Site Mobile-Friendly
With the increase and dependence on mobile phones, you can't afford to ignore the mobility factor in your business this year. According to Google's book, the top three pages on a search page matter more in mobile world since the digital shelf gets really small on mobile devices. Be active on your mobile phone and ensure your site looks good on smartphones.
Conclusion
Remember that the inclusion and importance of Google's ranking factors change over time. So you must keep up with the latest trends and update to improve your SEO rankings.