Nov. 19, 2018 06:20AM EST
Point Of Sale Marketing For Retailers - How Effective Is Your Point Of Sale Strategy?
The POS counter is not just a place to accept payment for purchases, it can also be a place to generate additional sales. Having in place the right products at the counter, arranging them etc all require a good POS marketing strategy.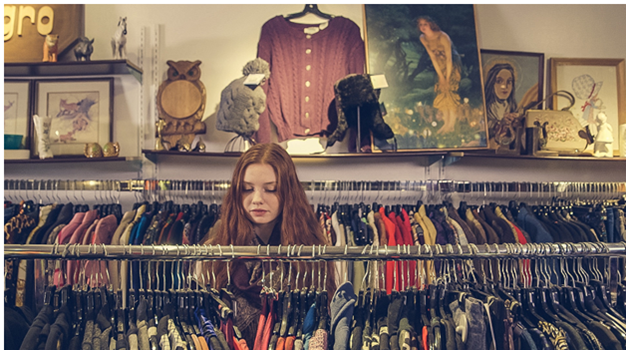 Getting a Customer to Buy Additional Items
How to Get Customers to Buy Additional Items at the Point of Sale

When a customer joins the queue to pay for the items in their shopping cart at the checkout counter, they are mostly looking forward to just finishing the transaction and getting out of the store. Still, the POS counter is a good place for additional sales, so you cannot ignore this opportunity. You have help, because the customer is already in the mood to spend money, and impulse purchases account for a good part of a customer's buying decisions.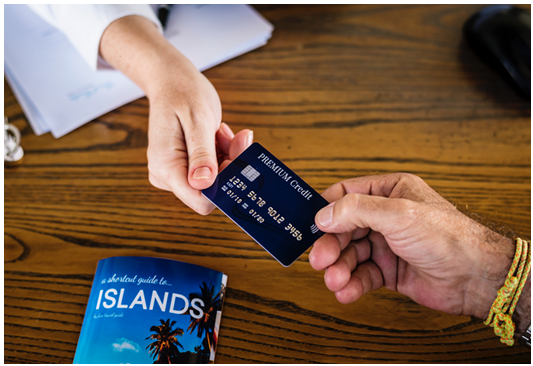 Ready to Make Payment
What to Sell at the Checkout?
Deciding what to sell at the checkout counter can be a challenge. Candies, mints, and gums are always popular, but you can also sell many other items at the point of sale.
Stick to Low-Price Items
At the checkout, customers have already made their main purchases. So, you obviously cannot have big ticket items or even mildly expensive ones for sale on the counter. Experts advise that any merchandise displayed at the point of sale should be priced at $10 and below.
Impulse Purchases
Small shelves near the checkout counter can display accessories and add-ons if you sell smartphones, gadgets etc. You can try other ideas to encourage impulse purchases. As the customer is already on the way to make a payment, a shopper might be easily tempted to add just one more item to the cart.
Last Minute Necessities
You can also try to anticipate what items your customers might need, based on what you sell and your knowledge of your customer's preferences and your sales pattern. So, identify what might be last-minute needs, like batteries and so on.
Seasonal Items
During particular occasions or holidays, customers might want specific items. Small and unique decorative items during Christmas, small gifts or greeting cards for occasions like Mother's Day, additional school stationery during the back-to-school season etc might be good ideas to try.
Always In-Demand Items
Items like chocolates, gums, candies etc are always good items for sales at the POS Counter. These never fall out of favor. To maximise sales you can do some research using your sales data to decide which to stock - candies or gum, chocolates or candies and so on.
Point of Sale Marketing Strategies
To encourage customers to buy, you not only need to decide what to sell, but also how to display the items, how to attract the customer's attention, how to entice them to make the purchase and so on.
Use Good Signage
At the sales counter, the customer is more focused on paying for what is in the shopping cart rather than on buying more items. So, good signage can be effective attention grabbers. In the shelves near the checkout counter, you can have large enough signs with messages like Sale on xyz headphones or Special Discount on Brand z Item, limited time offer etc.
On the checkout counter itself, use small but effective signage like Buy two, get three, or a sign that says Thirsty? on top of a display of sodas. Use short messages on signages at the POS counter that induce the customer to take action.
Optimize the Display
There is limited space on the checkout counter. You also have to provide space for customers to place their purchases on the point of sale counters. So, confine the offering to just a few items and arrange them so that the cashier is not hidden from view by the display. Too many choices at the sales counter can be counter-productive. Use attractive POS displays and take care in arranging the items so that the best sellers are positioned more prominently.
Rotate the Products
You may have many SKUs that are good for selling at the checkout counter. In that case, distribute the products among the different POS desks, to sell different items. Rotate your products on the sales counters weekly, bring in new SKUs to replace older, less popular items.
Use Analytics
You can do some research, combining market data on checkout counter sales with your sales data, to identify items that sell well at the point of sale, and then compare similar items among these to help you make better use of limited space. Shopify POS Analytics dashboard can help you get a clear idea of what sells and what lags among products on the checkout counter.
POS marketing is extremely important for your stores to generate more sales. Last minute buys and impulse buys account for a significant percentage of total purchases made. Even in something as mundane as grocery shopping, 20% of the average grocery bill is through impulse buys.
You can try additional point of sale marketing strategies like cross-selling, up-selling, encouraging customers to enrol in membership programs at the checkout, providing occasional gifts or discounts at the point of sale for regular customers etc.