Mar. 31, 2018 08:00AM EST
Gantt Charts In Software Development: How To Benefit From Them
Developing software cannot be considered as an easy thing to do. You will need to focus on many different factors in order to come up with the perfect application to match with requirements. However, managing them and sticking to deadlines may sound like a nightmare. That's why it is important for you to go ahead and use Gantt charts if you are engaged in software development.
There are plenty of reasons to use a Gantt chart for development. Moreover, Gantt charts can be already pre-defined for certain professional spheres and exist as ready-made templates. Software development is one of them. Here are the reasons why you will benefit from a software development plan template.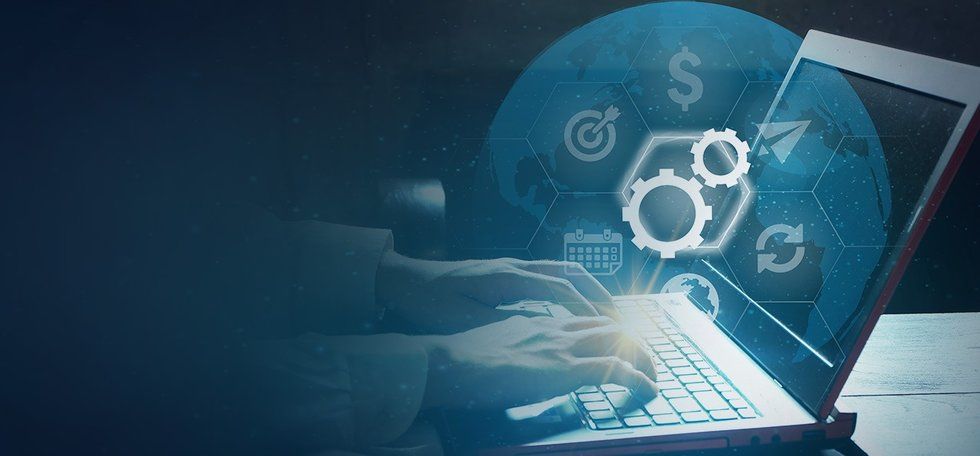 https://ganttpro.com/software-development-plan-template/
1. Clarity
Clarity holds a prominent place out of them. With the help of a Gantt chart, it is possible to manage multiple tasks in a convenient manner. In addition, it is easy to manage different timelines from a single dashboard as well. All project participants will be able to go through a Gantt chart and get a clear understanding of tasks, dates, teams, and project processes. As a result, anyone from a team sees which tasks are already accomplished, which ones are in progress, and which ones are to be finished later.
2. Motivation
A Gantt chart gives an ability to act as a source of motivation in a software development project. When project members see how their work is progressed and how it is important for a project, they will be motivated to go on with their duties. And there is no happier employee than a motivated employee.
3. Creativity
This kind of charts can introduce creativity into a plethora of projects, software development being no exception. Due to lack of resources and time, project managers always come up with the need to look for creative solutions. In such instances, Gantt charts can provide an excellent assistance. When managers clearly see how different tasks intervene and have dependencies with each other, they are able to think over a variety of solutions in advance. Preparation for different scenarios at early stages gives vivid and undeniable advantages for managers. This can be the basis of creativity.
4. Coordination
Proper coordination is another benefit that comes along with Gantt charts. In project management, it is one of the prominent points to improve. When all the tasks are scheduled, have their accurate dates and proper assignees, coordination can't be a problematic issue. This can minimize the risk associated with overburdening developers and other resources connected with a project.
5. Easiness
Software projects are usually large in scale. They are difficult to handle. When a manager and team members see that an upcoming project is one unbreakable scope of work with hundreds of tasks, they subconsciously will prolong a project's start.
A Gantt chart will help to break down large-scale projects into subtasks that can be managed at a component level. Small tasks have shorter time periods with clear deadlines and deliverables. This all significantly simplifies projects accomplishment.
6. Flexibility
Finally, Gantt charts can introduce flexibility into software development. When all the tasks are placed on a timeline with clear start and end dates, you might find yourself flexible with possible ways to overcome obstacles. You will see where gaps, delays or early fulfilment of tasks may occur. Managers also get opportunities to reassign participants or resources in case some of them are overloaded what directly impacts on a project accomplishment in a timely manner.
With the help of Gantt charts, software development can become a process where team members are able to take every detail into consideration. They help to take everything under control and reduce time, efforts, and money wasting.